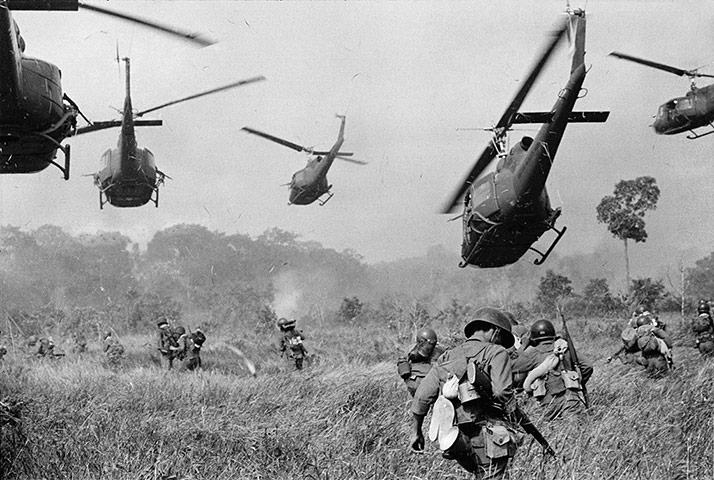 Picture of the Day: 18 miles north of Tay Ninh, Vietnam. Close to the Cambodian border. March 1965. Hovering choppers fire on the tree line ahead of advancing South Vietnamese soldiers to provide cover in an attack on a Viet Cong camp.

In Memoriam: Horst Faas, the AP photojournalist who took this photograph, along with many other powerful ones from Vietnam, died Thursday at age 79. He spent nearly half a century with the Associated Press. He won two Pulitzer Prizes for his work, along with a number of other awards. He photographed a number of places and events, but Faas is best known for his coverage of the Vietnam War, where he won his first Pulitzer and was severely wounded. View more of his work and biography at the Guardian and the New York Times' Lens Blog.

Credit: Horst Faas/AP. Via.

View more Picture of the Day posts. Submit a photo.